Asia and Italy are known throughout the world for their standout dishes. There's the spice of Szechuan, the sweet and sour tang of Thailand, the earthy and bright zip of Genoa's pesto, and the warm, rich flavor of bolognese. These flavors stand strong in our minds, making Asian-Italian fusion sound like an unnatural fit. But these worlds collide with one key ingredient: the noodle. And that's just the beginning.The surprise of blending some of the most popular dishes in the world provides an exciting opportunity for diners looking for something interesting and fresh. That translates to curious customers visiting your retail space. We're showcasing some recent stand-outs from the Mid-Atlantic region with our top 5 Asian-Italian fusion restaurants.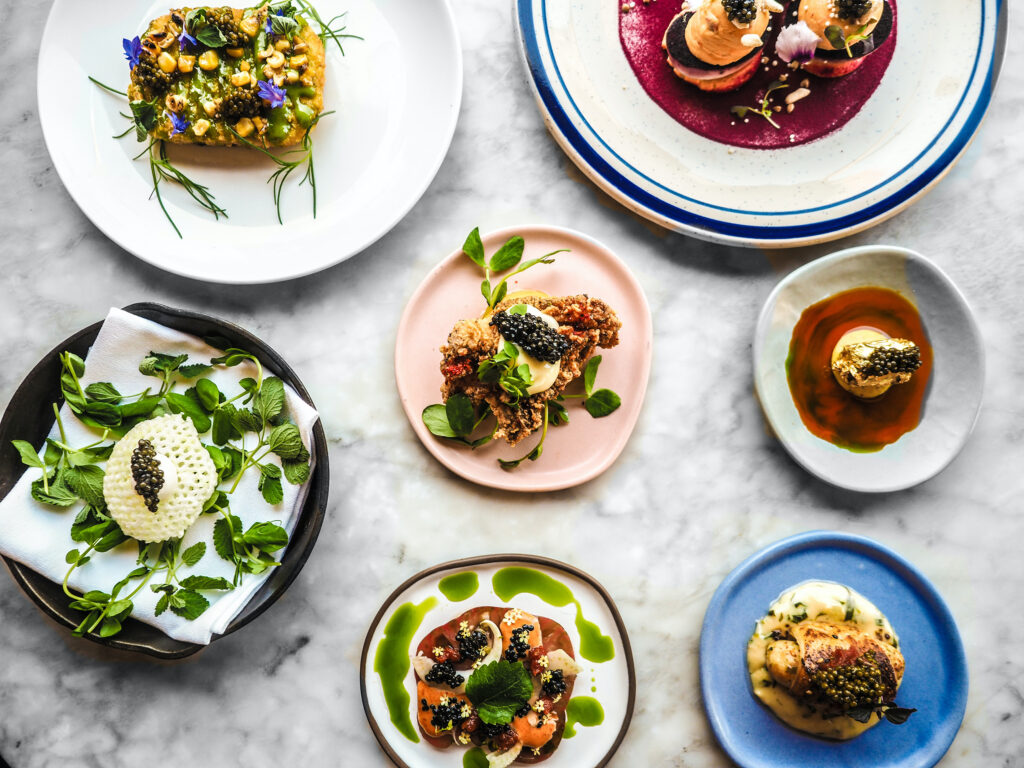 Locations throughout the Mid-Atlantic
If Asian-Italian fusion strikes you as a little strange, consider this popular national chain. Noodles & Company pulls from flavors around the world, with Spicy Korean Beef Noodles served right alongside Pesto Cavatappi. This affordable family favorite offers easy noodle bowls for every taste, and those looking for lighter options can chow down on fresh salads, cauliflower noodles, or zoodles. Adding this fast casual spot to your list of tenants is sure to draw a crowd, whether dine-in or carry out, and is sure to please every palate.
707 6th St NW, Washington, DC 20001
New to the district dining scene, Tonari was born to bring DC wafu (or Japanese-style) pizza and pasta. Tasty deep dish pizzas carry toppings like fresh clams or shoyu jalapeno pickles are paired with Italian favorites like pepperoni or American classics like pineapple. A full bar with classic and unique cocktails sets Tonari apart as a unique spot for after work drinks, making it the perfect option to elevate your urban retail space.
213 2nd Street Southwest, Charlottesville, VA 22902
Speciality diet? Bang! provides vegan, vegetarian and gluten-free dishes that don't hold back on flavor or excitement. Bright, bold flavors set this restaurant apart from the pack, and no matter your dietary needs there are plenty of options. Try the mushroom ravioli with shiitakes and drunken sauce or spicy General Tso's Cauliflower. With options for meat-lovers as well, all parties stay happy. Bang! feels like a dinnertime adventure.
1627 West Main Street Richmond, VA 23220
Heritage's warm, bistro feel welcomes diners with sophisticated, yet approachable food. With house-made pasta, fresh seafood, and plenty of vegetarian-friendly options, this upscale eatery is sure to impress. The fusion here is subtle, but the chef's ability to weave flavors together effortlessly is one of it's many charms that keeps diners coming back for more—which for you means reliable business.
2 Eye St SE, Washington D.C. 20003
With the tagline "Something Fun," ABC Pony embraces the campy culture of the 80's and 90's with delicious fusion cuisine. Tasty Filipino snacks like pancit and halo-halo bring a South Asian flare, and they're turned on their head with an Italian twist. Try the burrata, meatball, and spicy tomato lumpia. ABC Pony's cheeky and comfortable atmosphere doesn't take itself too seriously, so diners looking to try something new aren't overwhelmed. It's the perfect spot for a date night out or to grab take-out for a night in.
Chefs are finding ways to experiment and create incredible meals that borrow from these contrasting cultures, and the outcome is surprisingly approachable and delicious. This pairing invigorates the senses and turns a meal out into an adventure.
Interested in tapping into the Asian-Italian fusion trend for a new tenant? Contact Retailsphere and see how easy it is to find the perfect fit. Sign up for a demo today and start finding new tenants.