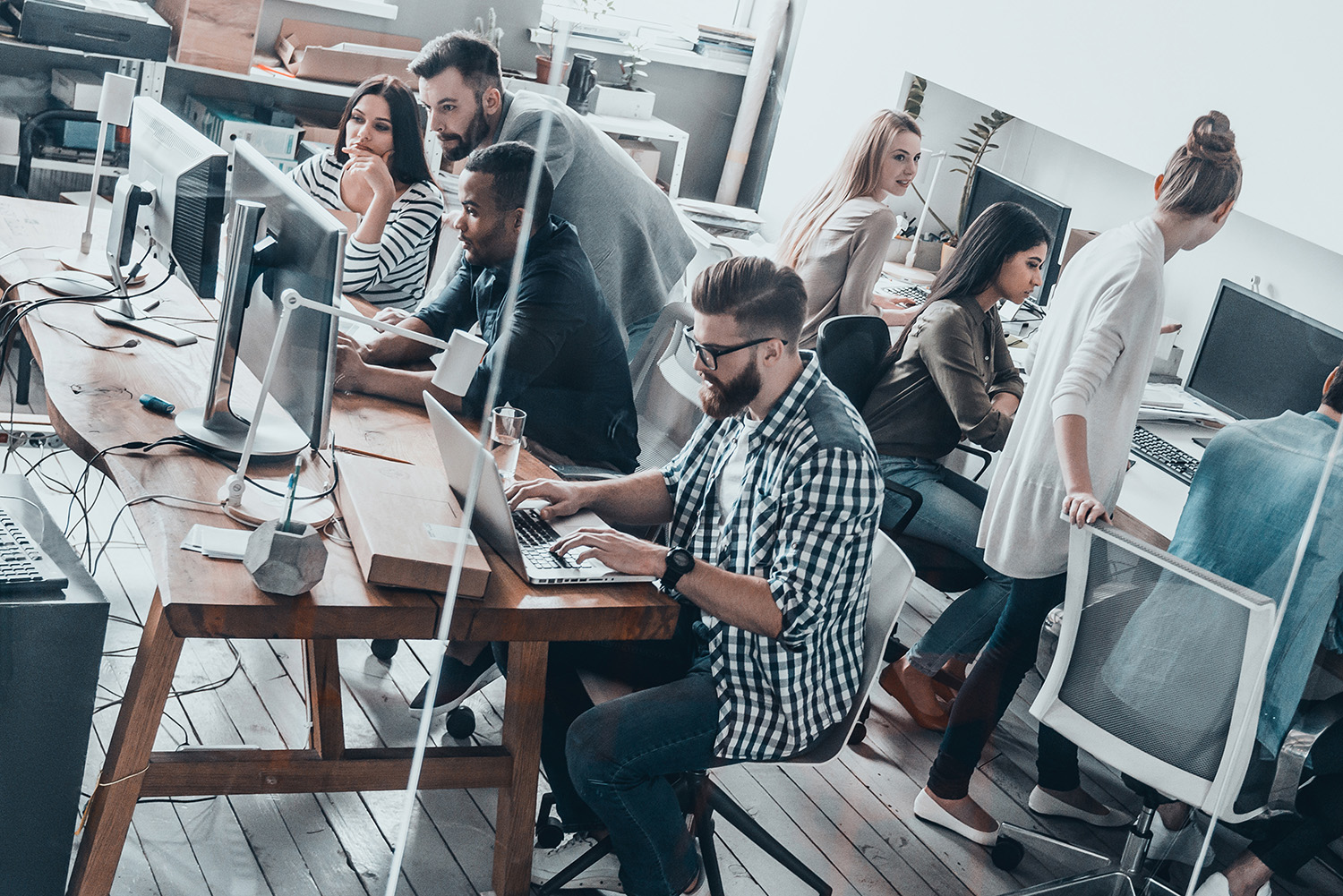 You've bought a new retail contact list hoping it will include a few critical brands. You finally get a chance to comb through it and you're missing several of the contacts you needed most, plus the ones that are present seem to be old. Sound familiar?Knowing you have up-to-date and correct information is important when deciding to use a new database. One of the most common complaints of retailer databases is that they are inaccurate and outdated. Retailsphere was created out of a desire to create a database of retailer information that can be trusted. After looking for this information ourselves, it became clear that the old way of collecting data just wasn't cutting it.
That's why Retailsphere has a team of researchers, specifically collecting data on retailers old and new, each and every day, all year long. With Retailsphere, the data collection process doesn't just happen once a year. Data is constantly being added and updated so the Retailsphere system can be relied on by those people using it.
We also understand that the world of retail is a large one. We won't always have the specific information you want. That's why when you use Retailsphere, you get direct access to our research team. When you come across a retailer we haven't populated yet, you can request our team to reach out and gather important metrics like space requirements, traffic count needs, and initial investment expectations.
And yes, we provide real contact information for the person responsible for that brand's expansion decisions. When you use Retailsphere, you have a world-class research team at your fingertips, helping you expand the potential brands you have access to every time you use them.
Robby Gal, head of research for Retailsphere, used to work as a reporter. When asked why our team is so successful he said, "our researchers don't just use readily available online or reported information. When we receive a request from a client, we immediately assess the entity. Once we identify whether it's a National Brand, Franchise or Multi Unit Group, we immediately research the person in charge of site selection. While others might stop there, we systematically call over a few days or weeks, until we touch base with that specific person."
Because the Retailsphere research team connects directly with a brand's site selector, the demographic data and expansion plans have been accurately added straight from the employee in charge of their future. We also are able to double check their email and direct dial for future expansion opportunities for our clients.
As a broker or manager, your time is valuable. You don't want to spend it digging for a retailer's information and contacts. Let Retailsphere do that leg work for you, saving you time and increasing your efficiency. All you have to do is make the sales call you need to.
Brands will begin to know your brokerage as a trustworthy source too. When you use Retailsphere, you have all of the brand information available to make the most of every sales call. By knowing your space is the right fit for a brand, no one wastes time and brands feel more confident that your team is also looking out for their interests.
It's time to make a research team part of your team. Sign up for a no-obligation demo today and see how Retailsphere can provide up to date and accurate retailer information to your team.