Many breweries are pivoting to take-out bottle or keg services, and are leaning heavily into outdoor beer garden spaces to stay open and serving customers. The segment has seen rapid growth over the past decade, and their inventive flavors, cult followings, and homey atmospheres remain a huge draw in a year where consumers are looking for a bit of comfort. The Northeast's history with breweries goes way back. Here's a look into our top 3 picks.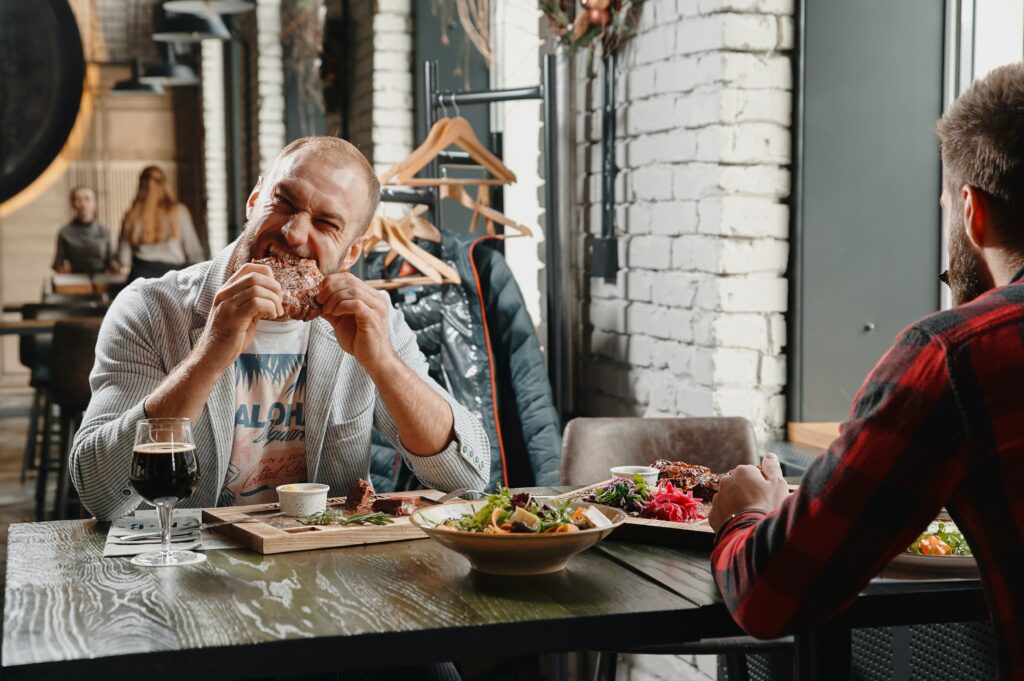 50 Thomson Place, Boston MA 02210
Stand Outs:
Local Produce
Farm-to-Tap Flavors
Trillium's modern farmhouse take on a beer hall brings unique local flavor to the scene. Founded with the desire for eco-friendly and seasonal offerings, Trillium uniquely combines their beer brewing with their Fort Point kitchen—like their brunch-ready granola made from dehydrated, spent grains.
Having long partnered with local growers, this brewery also recently founded Trillium Farm. Not only does the brand intend to brew with hops straight from the farm, they'll soon serve their own home-grown produce too. They've also recently begun offering farm-share produce boxes available for pick up at their Canton location, where you can grab a pint to-go with your veg.
Trillium also offers contact-free beer pick-up for those hoping to enjoy a Brookline Ave Double IPA (with notes of cotton candy and pineapple), DDH Fort Point, or many other delicious beers.
And beyond produce and beer, Trillium also sells sophisticated clothing and homewares. A Trillium mug, coaster set, or jigsaw puzzle makes a great gift for any beer lover.
755 East Dr #106, East Fishkill, NY 12533
Stand Outs:
Arcade Games
Comfort Food
Everything from their punchy branding, eclectic tastes, and creative craft beer monikers screams fun at Sloop Brewing Co. Their kooky can design (their DDH Disco Dog features a pop-art style astro dog) is eye-catching, and the brewery is quick to buck tradition—for example, by brewing a totally unique holiday ale called (NO) SANTA.
Sloop's offbeat brand comes with a menu to match. The kitchen borrows comfort food from around the globe. Try a Forza Forni wood-fired pizza, peanut butter bacon burger, or Mexican street corn. Sloop even has a kids menu for little ones.
And for kids of all ages, Sloop has a collection of free cabinet style vintage arcade games, cornhole boards, and board games for group play.
With all the fun and games aside, Sloop Brewing Co. has also made a conscious effort to support their community in more serious ways. They recently created a paid internship position that will work to provide an in-depth working knowledge and education of the craft beer industry, specifically marketed to make the beer industry inclusive to all.
155 Carroll Rd, Waitsfield, VT 05673

Stand Outs:
Beer Garden
Drive Thru
Conservation
Online Ordering

Beer nerds know that Vermont beer stands in its own unique category. Lawson's Finest Liquids is classic Vermont, growing from a nanobrewery, to a micro one, to its latest expansion that includes pub grub. Bringing classic IPAs and maple brews (don't miss the Maple Nipple), it's become a regional staple.
Looking for a quick bite or a tasty classic meal? Lawson's is the place for straightforward food like pretzels, pickled veggies, grilled cheese, and other sandwiches. Capitalizing on the charcuterie trend, you can also grab The Full Monty, a meat and cheese box filled with local cuts and wedges, pickles, mustard, and crackers.
Home to a beautiful tap room, the brewery also capitalizes on summertime with plenty of beer garden style seating, often featuring local music. Lawson's takes the beauty of Vermont seriously with eco friendly brewing techniques and recycling initiatives.
Currently, Lawson's is offering curbside and drive-thru delivery of food and beer. The brewery also has easy online ordering for an even quicker pick up.
The Northeast is home to many innovative, eco friendly, and delicious brewpubs that continue to find new ways to serve their customers and keep safe. Looking for a brewpub for your own retail space? Schedule your demo with Retailsphere today and we'll help you find all the details you need to find a great fit.