It's impossible to deny that New York's economy has taken a hit because of the pandemic. Beloved restaurants closed their doors for good and chain retailers have flown the coup. According to the Center for an Urban Future, New York City lost 3.7% of its chain stores and restaurants.
Still, 24% of chain retailers grew their footprint in the city this year, and that trend will likely continue as brands figure out how to navigate the challenges of the current pandemic. Here are just a few examples of retailers who have plans to expand their footprint across New York state in the near future:
Chase Bank intends to open up to 12 new branches in Albany, Rochester, and New York City over the next few years. The company is currently experimenting with new formats such as their flagship branch at 390 Madison Ave, which was designed to foster a sense of collaboration between customers and their bankers, while the Harlem community branch was designed as something of a third-space: The open floor plan allowed them to host "Chase Chats" and local small businesses to host pop-up events. Chase prefers to open branches in areas that have a population of approximately 100,000 within a five-mile radius and to occupy units on the corners of busy intersections.
Ulta is planning to open two locations in New York this year, with one in College Point and the other in Farmingdale. Ulta stores are, on average, somewhere between 1,000-2,500 square feet and found in fashion-oriented centers in dense residential markets. The company prefers to open stores in locations with a population of 40,000 within a five-mile radius.
Target has been experimenting with its small-format stores for years now, and they made plans earlier this year to open over 30 new stores with the format. While most Target locations are, on average, around 127,000 square feet, the company is looking to expand into urban and dense suburban areas as well as the spaces around large college campuses with models that are closer to 15,000-60,000 square feet. These locations should be located somewhere with a population minimum of 75,000 within a five-mile radius and should see a traffic count of around 30,000 to 35,000. Target intends to open several stores in New York over the coming months and years and has already selected three new locations: a 34,000 square foot store at 1863 Broadway in Columbus Circle, a 29,000 square foot store at 615 10th Avenue in Hell's Kitchen, and a 46,000 square foot store in Staten Island's Forest Avenue Plaza.
The Home Depot plans to open up a new location in Maspeth this fall. The company typically operates 130,000-square-foot stores with a 500-space parking lot. The Home Depot can typically be found in pretty dense areas with an average of 110,000 living within a five-mile radius. Most of their stores have a traffic count of 75,000-80,000.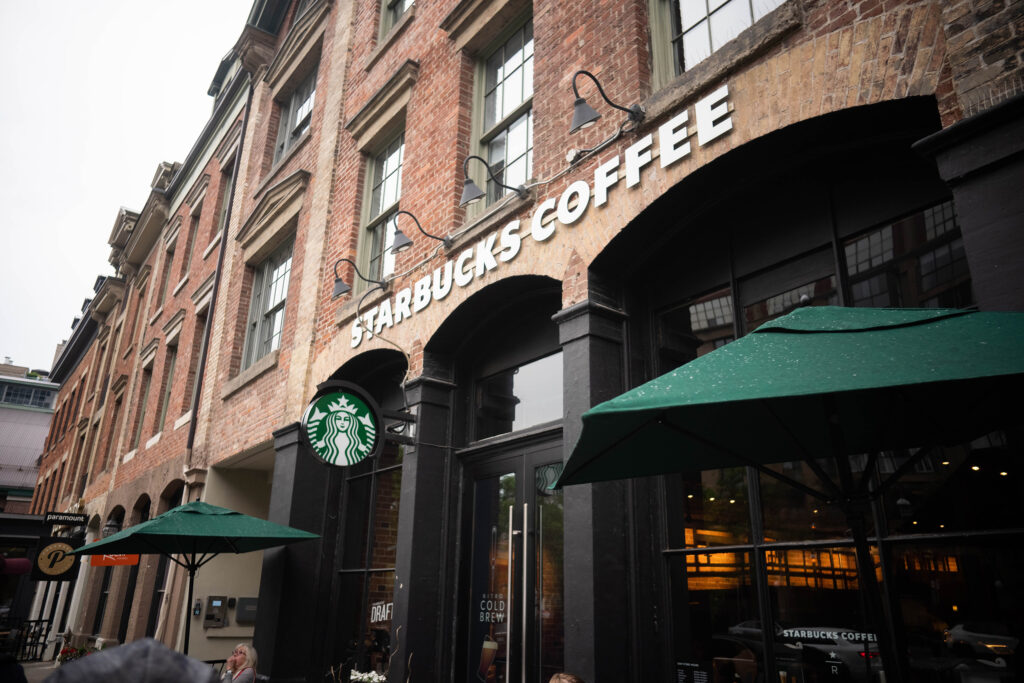 Like most retailers, Starbucks has had a rough year. Comparable store sales in the U.S. and around the world were down by 40% in Q3. Luckily, the coffee company already had a plan in motion that would help them navigate the current challenges of retail — the three-to-five-year plan to pivot to mobile and drive-thru ordering has been fast-tracked to be finished within a year and a half. In order to do so, Starbucks is working on finding units that accommodate drive-thru lanes in high-traffic areas. Starbucks cafes are usually around 1,000 to 2,500-square-foot, end-cap locations with high visibility in grocery-related developments that don't already have coffee shops. The company has more stores in Manhattan than any other retail and is quickly growing across the city. In 2020, Starbucks has already opened 24 new stores in New York City and 300 stores across the Americas.
Are you in New York looking to reach these expanding retailers? Many of the brands highlighted here are actively expanding throughout the rest of the year and could be a good fit for your shopping center. Let Retailsphere help you reach these potential tenants. Sign up for a no-obligation demo today.