It's August 9th - Happy National Book Lovers Day! There's a glorious social media holiday for just about everything these days and this one is a Retailsphere favorite. Today is a day designated to snuggling up (hopefully in a well-air conditioned location or on the beach) with a good book. From clay tablets to e-books, we've really come a long way. But you can't talk about great books without giving a nod to the book shop.
Bookstores have continued to stand the test of time. From Moravian Book Shop in Pennsylvania, the oldest bookstore in American, dating back to 1745 to today's Barnes & Noble or Amazon Books, we all have our preferences but one thing is true - bookstores are here to stay and some even have expansion plans for 2021.
Retailsphere's dedicated researchers are known for connecting with retail real estate decision makers to offer data on which retailers are expanding, how many locations, and where. Below is some expansion plan insight into a local bookshop to some nationals along with some ways that bookstores help our culture thrive.
Books With A Past - Now Expanding!
The company is currently under a rebrand and will be changing their name to The Last Word. This book shop offers floor to ceiling books, gift shop, lounge area, children's area and book clubs. Local bookshops like The Last Word are the epitome of community - a place where people of all ages can come together and learn.
Location: Maryland
Average square footage: 2,501 SF - 5,000 SF
Center Preferences: Regional malls, upscale shopping, trendy boutiques

(Image sourced from The Last Word website)
Barnes & Noble - Now Expanding!
With Barnes & Noble's expansion plans, they are planning on changing up their marketing strategy to reach more local members of the community. In an article by The Wall Street Journal, Barnes CEO, James Daunt said, "Barnes & Noble Inc. is abandoning the strategy that made it a bookselling behemoth two decades ago—uniformity designed to create economies of scale and simplify the shopping experience. Instead, the company is empowering store managers to curate their shelves based on local tastes."
Newly spotlighted on Barnes & Noble's homepage is #BookTok - a community of users on TikTok who post videos reviewing and recommending books. This new trend has been tremendous at introducing younger audiences to the enjoyment of reading as well as introducing millions to new authors.
Location: National
Average square footage: 25,000+
Center Preferences: Freestanding, Lifestyle Centers, Regional Malls

(Image sourced from Barnes & Noble Instagram, new location at the Village at Totem Lake in Kirkland, WA)
Books-A-Million or BAM! - Now Expanding!
Books-A-Million (BAM!) started as a newsstand in 1917 on a corner in Florence, Alabama and has since expanded to over 260 stores. From Joe Muggs Cafe to a large kids section, there is a lot to love about these bookstores. They're truly a place to escape and enjoy the moment. BAM! is looking to open 15 new locations this year and 15 new locations next year according to Retailsphere intel.
Location: Southeastern but looking to expand in the eastern US
Average square footage: Their stores range from 4,000 SF - 30,000 SF but looking for 8,000 SF - 25,000 SF
Center Preferences: In-line, end cap or freestanding, Power Centers, Lifestyle/Strip Centers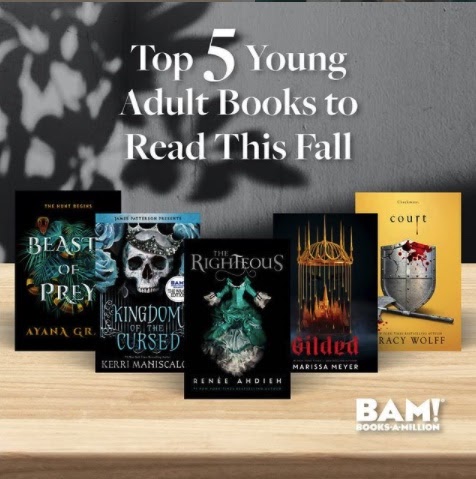 (Image sourced from Books-A-Million Instagram)
Shopping for a new book presents you with an opportunity to be a part of a community. From learning about a new book with friends on TikTok or attending a book signing event at your local bookshop, books get older and older and bookshops continue to innovate.
Want to learn more about what retailer data Retailsphere has on bookstores or other concepts? Try a free 15 minute demo.