To ignore the disruptive impact that technology has had on today's small shop leasing efforts would be akin to staying with the leasing tools of the 80's: Pencil, legal pad, city maps, telephone, and yellow pages. Not to mention hours upon hours of time driving from retail center to retail center, in hopeful search of the random discovery of the right tenant for that vacancy you need to fill. Still driving around looking for tenants? Read on.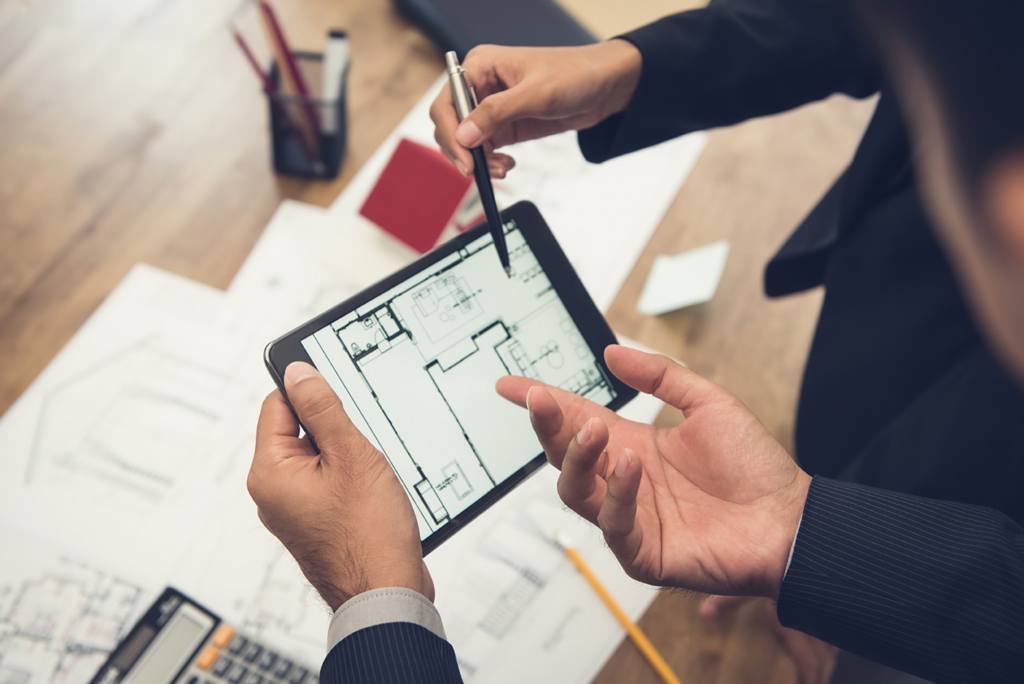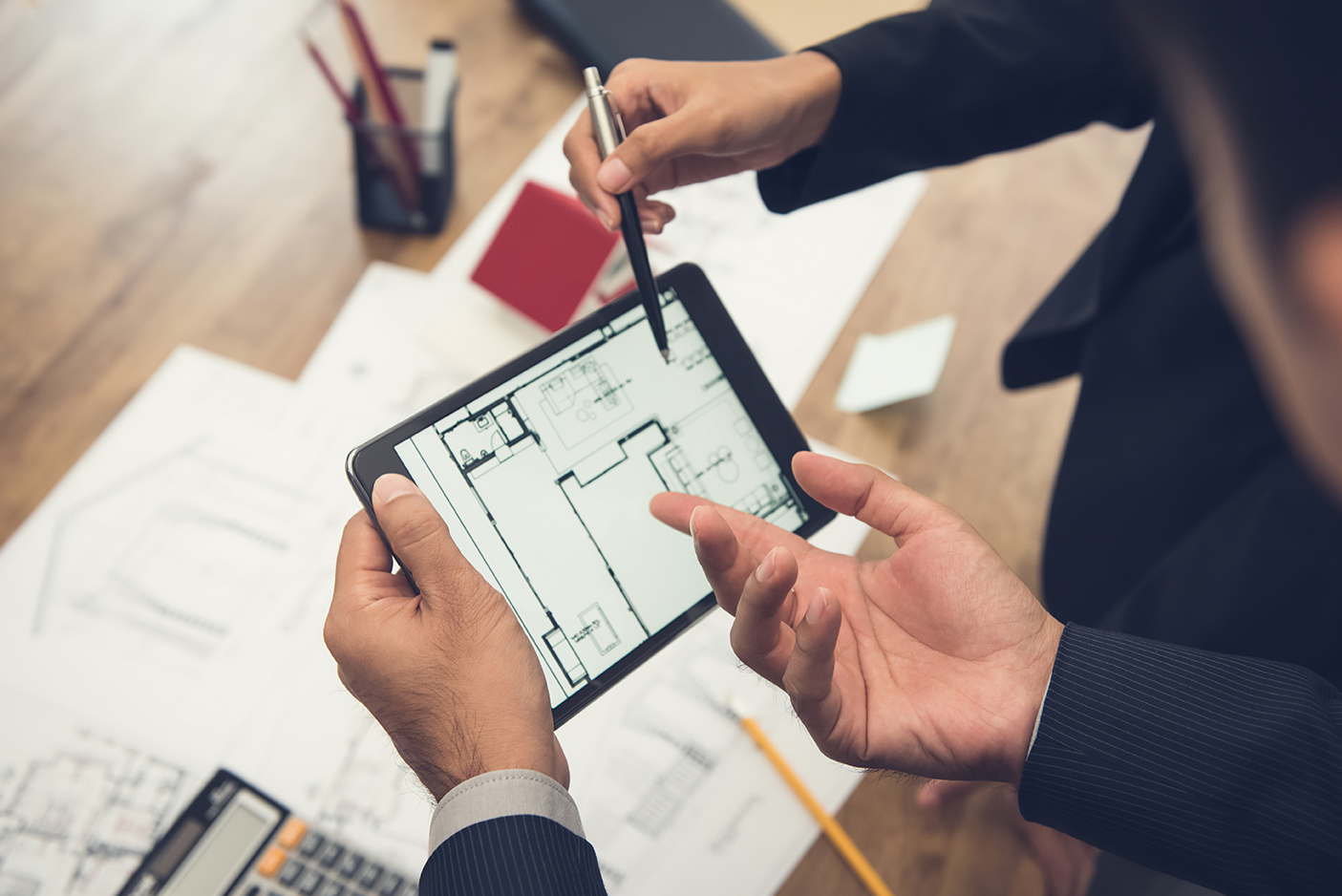 Over the past thirty years, primarily because of the "Category Killer" emergence in the 90's and early 2000's, retail leases became far more complex and restrictive in terms of permitted uses. Many encumbrances befell the Landlord, narrowing the categories to which you could lease without seeking a costly waiver from a recalcitrant, sometimes opportunistic holder of those restrictions. This further diminished the effectiveness of random canvassing since few novel uses not in violation of an exclusive or restrictive covenant were discovered while canvassing. It was too random and chaotic.
Older millennials were unknowingly the first disruptors of the "tried and true" methods of shop leasing lead generation. Driving about from one strip center to the next, spending all that time and fossil fuel only to discover repetitive uses you couldn't lease to, brought about change. Many took to the early mapping functions like MapQuest, and later Google Earth, to virtually "tour" a retail district to attempt to discover leads, however the data was only as timely as when it was surveyed by the mapping provider and not often updated. If you did run across an interesting lead, you could do a little internet search, uncover a telephone number and attempt contact. But most of the time, you were still back in the car, at least with the knowledge of where it seemed fruitful to look and physically enter a store in search of a decision-maker. Technology had provided guidance, at least.
The most successful leasing professionals realize that their talents and skill are optimized once a viable prospective tenant has been identified and engaged. It is at this beginning point in the negotiations that the agent's knowledge about the property and market excites the prospect on the opportunity and stimulates dealmaking. This expertise is a highly valuable skill and should be maximized. How? By employing leading leasing technology to streamline your tenant search and organize your deal flow. Both are key:
Quickly identify and financially qualify prospects. By assessing the tenant's financial ability and credit upfront (possibly through financial disclosures of their publicly available but difficult to obtain franchise agreement) a giant leap is made in terms of pursuing only financially solid tenants.
Manage the deal flow. Capitalize your marketing, tour the property with the prospect, prepare the proposal, LOI (and associated build-out items), seek approvals, and draft/negotiate/execute the lease in the shortest amount of time. Speed is Life in leasing. Get to rent commencement as soon as possible.
To leverage the power of data to identify and qualify prospects and then manage your deal flow requires a technology platform. Retailsphere is a uniquely powerful tool that does precisely all those things, harnessing vast amounts of data-over 400,000 businesses nationally, into a filterable search tool that opens as wide; or closes as tightly as you like. Rather than a random search by solely the size of a tenant, Retailsphere allows filtered searches targeting hyper-specific tenant data such as: category, use, current trade areas, desired trade areas, desired co-tenancy, expansion plans by market, if they have a tenant rep broker, number of units, even a simple void analysis that lets you determine if they are currently in a specific zip code. See a tenant that sparks your intuition and curiosity? You can quickly see the tenant contact information and mapping of that tenant's market presence, as well as the presence of their competitors. Before ever contacting a tenant, you'll have valuable knowledge about them. The result is a highly targeted, bespoke collection of tenants that fit your needs, and none that don't. No time wasted chasing ghosts.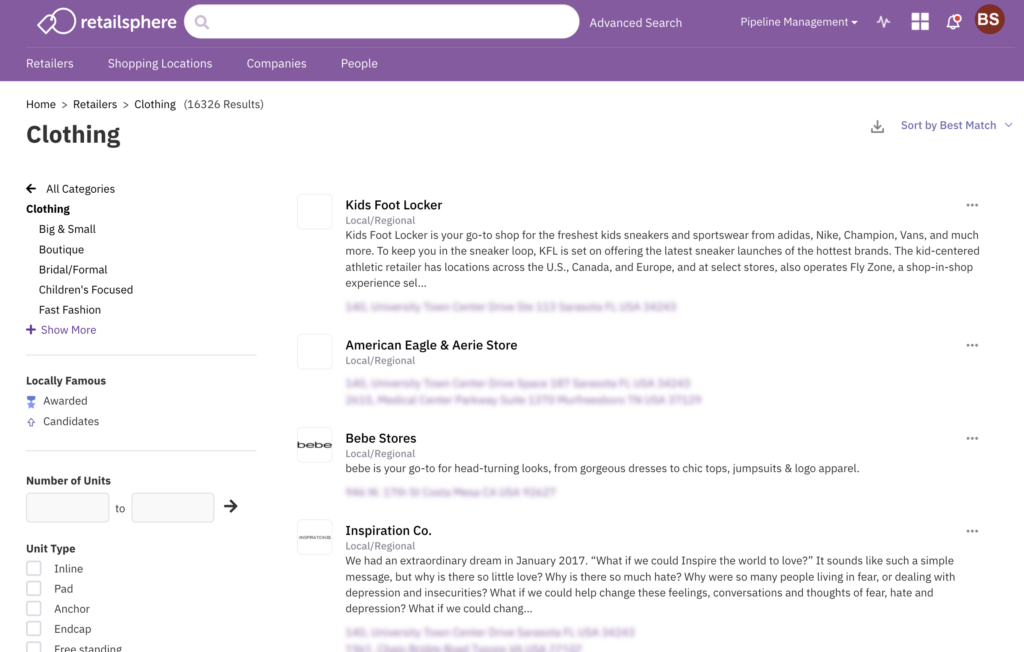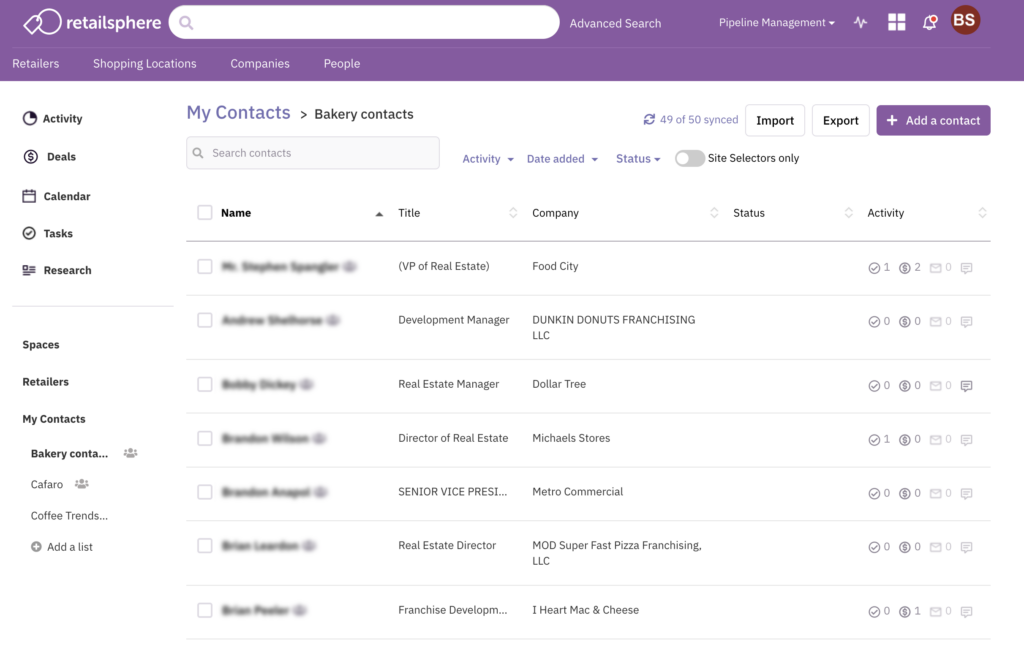 Many now question the real value of sending out e-blasts to hundreds of tenants at a time. How can this possibly make sense when only a small portion of tenants in that e-blast list might be remotely interested in any new opportunity? Perhaps they only operate one store and only will. With Retailsphere, you only spend your time engaging with tenants that are scalable and "fit". Once you have a merchandising plan for your property with assigned uses to each vacancy (or possible upcoming vacancy), you can simply search, by size, by use, for each vacancy creating a targeted list of expanding tenants-all with a contact listed. The list will vary in size based on the size and/or type of use, but will typically exceed a dozen or two of verified leads. It is a question of quality (a tightly filtered list) over quantity (a huge e-blast to random recipients). Your target list is created in a minute or two, and here's where the fun begins.
By integrating with your email server, Retailsphere allows you to send out a template email-just write it once, following a simple template form and the rest is automated right down to the "Dear, Joe" or "Dear Joann", or whomever is the listed contact. To the prospect, each email appears as if composed just for them. Attach a flyer, a drone video, anything. Once sent, you can determine when that email has been read, and if the attachments were opened. No more wondering if a tenant has at least viewed the opportunity and/or if you need to employ a different method of outreach to the most desirable tenants.
What is truly incredible is that within the space of 15-20 minutes, you will create a tightly targeted list and vibrantly pitch every one of them. It's a safe bet that in the past, each tenant pitch took at least 15-20 minutes to identify, obtain contact email, compose and send. Now, with Retailsphere that could be the time it takes to do dozens from start to finish!
From here the contact becomes part of your pipeline where you track, by deal phase, where the prospect is in the system. You can quickly download and report to your stakeholders highly specific data as to tenants contacted (all previously vetted), who responded, who is touring, tour feedback on build-out (great to bring Tenant Coordination in here), Proposal, LOI, Lease Request, Legal and Lease Execution-all customized for your company's needs, or the requirements of the Landlord. All these phases are now easy to see, and nothing will fall through the cracks. With everything time stamped and calendared, you will easily manage that relentless follow through that is a hallmark of great dealmakers. With this supple self-organization, you will close more deals, period.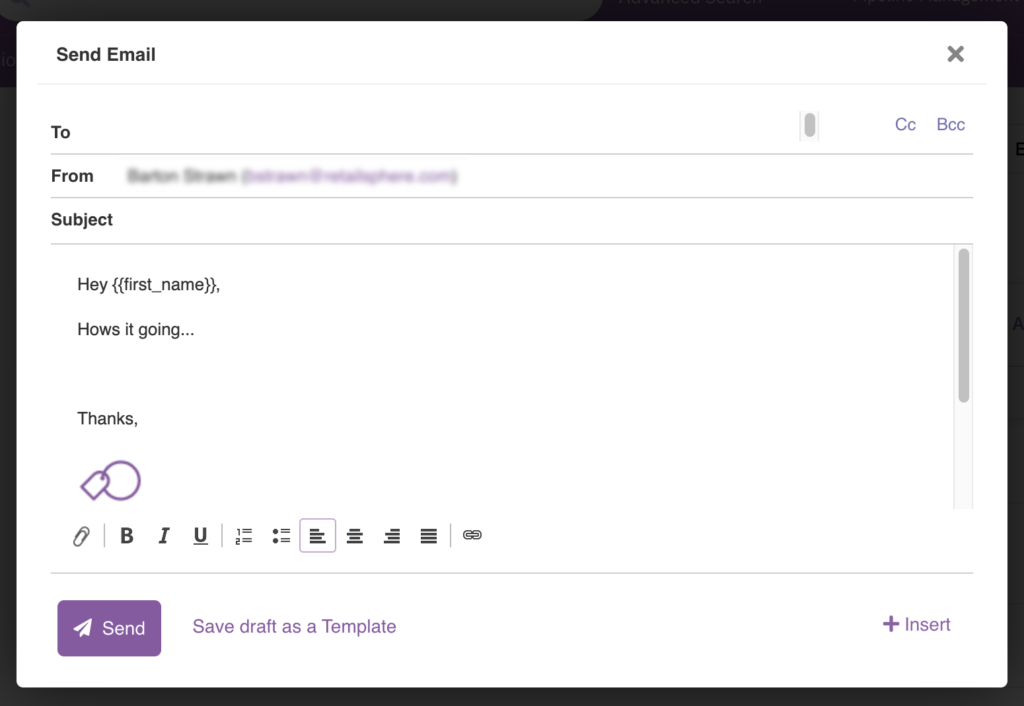 Simply put, without leveraging the power of a data company to super-charge your pipeline, you are not maximizing your most valuable skills. Your competitors that have embraced a platform will find and engage those prospects ahead of you and effectively manage their deals within the leasing process. You need technology to remain competitive in today's high-stakes, fast-paced world. What was once optional is now essential.
Schedule a demo to discover how Retailsphere can help you find more real qualified leads and streamline your pipeline management to find the perfect tenant for your retail space.